23-6-21
ALL BELOW ITEMS STOCK (LONDON) AS AT ABOVE DATE
Here are the extras that we have in stock that can be bought separately or in conjunction with your Chart Plotter.
Please note,
NORMAL UK POST IS INCLUDED,
BUT WE NEED TO CHARGE FOR THE UNDERNEATH DESTINATIONS
PAY USING THE POST BUTTON UNDER
UK ISLANDS 5.00
IRELAND 8.00
INTERNATIONAL 12.00
12v,24v,110v,240v in panasonic out MULTICHARGER.
ONLY 20.00 POST FREE. GREAT PRICE..ONLY A FEW LEFT.
Description:
Universal AC/DC To DC Inverter car charger power adpter, fit for most brand laptops
It's a good power supplier for all kinds of brand laptop. It is able to maintain multi-range steady voltage.
Description:

Input: AC 110-240V 50-60Hz 1.3A Max
DC 12 (9-15V)
Output: 12/15/16/18/19/20/22/24V 5A Max
USB 5V 1A
Power: 100W
Connectors: Including 8 replaceable plugs that fit most brand laptops
Fit Laptop Models:

Acer(Aspire, Tablet, Travelmate, AcerNote, Anywhere, Extensa, AcerNoteLight), AMS Tech (Rodeo, TravelPro, AVERATEC), Compaq (Armada, LTE, Evo, Presario, Prosignia, Tablet),
Fujitsu ( LifeBook models), Gateway, HP (Pavilion, Omnibook), IBM ( T series ThinkPads), Lenovo, NEC (LaVie C, LC series, PC Series, LT series), Versa (VersaNote, VersaPro), Sharp, Sony Picturebook, SONY VIAO, Sotec
Toshiba (Satellite, Dynabook Satellite Pro, Dynabook Satellite, Libretto, Portege, SatellitePro, Tecra), Winbook
Item Includes: Car Charger Power Cord and Home Charger Power Cord
Operating Environment:
Temperature:0? to 40? Humidity:20% to 80%
Storage Environment:
Temperature:-10? to 70? Humidity:10% to 90%
Color: black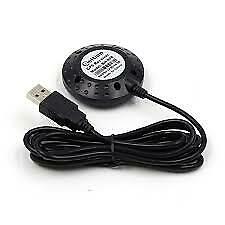 USB GPS,,808 72 CHANNEL WATERPROOF/2 MTR LEAD
WITH INSTALATION LIVE HELP IF REQUIRED
16.95 INC P AND P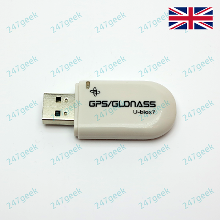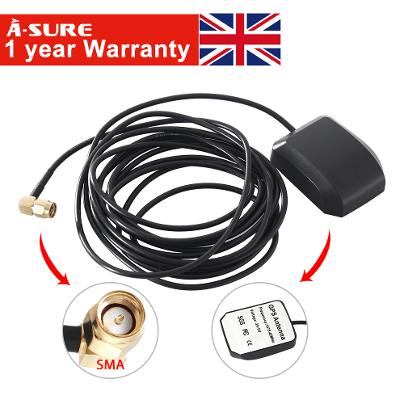 GPS SMA CONNECTION.GREAT PRICE.
2 MTR LEAD..STICKY BACK.TESTED IN LONDON.
6-50 YES 6 POUNDS 50P
Product Description
Connector: standard SMA (Right Angle)
Frequency Range: 1575.42MHz
Voltage: 3~5V
DC current: 10mA Max
Polarization: Circular (RH)
LNA Gain (Without cable): 28dB typ.
Noise Figure: 1.5dB typ.
Operating Temperature (Deg.C) -45~+85
Storage Temperature (Deg.C) -50~+90
Humidity: 100%
Weatherproof: Yes
Cable length: 2 meters
Size: 45 x39 x13 mm (main unit)
With STICKY base
Box Contents
SUITABLE FOR QUARK AND GARMIN DEVICES
Extra 240V Generic charger for most Panasonic Toughbooks £10
QUARK A012 GEO-FI..(GPS RECEIVER--SEND NMEA BY WIFI)
QK-A012 WiFi GPS Receiver & GPS Repeater..gps to ANY device via wifi.Full kit. Condition is New. Dispatched with Royal Mail 2nd Class.
THIS PIECE OF KIT CAN PUT REAL GPS ONTO any WIFI DEVICE...TCP PROTOCOL,NMEA0183.
WORKS BRILLIANTLY ON OPENCPN.
PACKAGE INCLUDES EVERYTHING YOU NEED,INC GPS ANTENNA AND SEVERAL OPTIONS ON POWER SUPPLY BOTH 240V AND 12V AND 5V
49.00